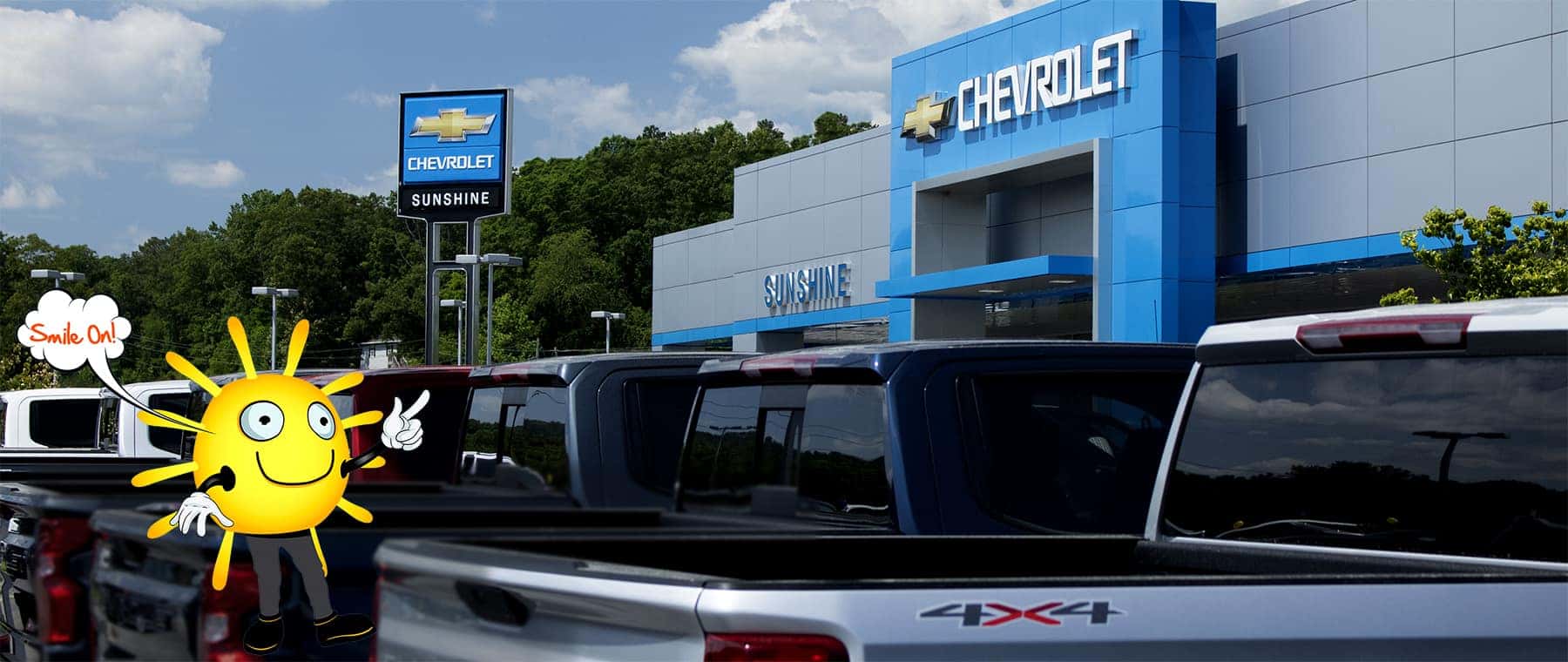 Sunshine Chevrolet, Llc Story
A few reasons we've been growing ever since we opened.
In November of 2008, Don Elliott of Wharton, Texas, purchased the Chevrolet franchise dealership in Fletcher known at that time as Chevy South. Immediately, the name was changed to Sunshine Chevrolet, Llc with the idea of bringing a brighter and less stressful feeling to customers when purchasing and servicing their vehicles. In 2014, another milestone was realized when Sunshine moved into their new, state-of-the-art dealership at the corner of Long Shoals and Clayton Roads, just off I-26. Elliott had specific goals in mind when designing the new facility that would make it as open and comfortable for the customer as possible, as well as becoming the most energy efficient dealership that modern technology would allow. So successful was Elliott in achieving a high-operating efficiency, that in 2015 it was announced that Sunshine Chevrolet would be General Motors first GM Green Dealer Program recipient in the Country. Sunshine Chevrolet, Llc continues to lead in all areas for customers of all types, including being Western North Carolina's only GM Business Elite dealership. This GM-sponsored program is dedicated to serve the demanding and specific needs of commercial and fleet owners. Constant innovation continues toward achieving the highest customer satisfaction possible at Sunshine Chevrolet, Llc: easy, online service-appointment booking available anytime; our exclusive VIP Test Drive appointments made through our personal customer representatives; a unique introduction-video tour of your VIP Test Drive vehicle choice; Saturday Service and Parts hours; free Starbucks coffee, and so much more. Don's daughter, Kristy Elliott is now the Dealer Operator at Sunshine Chevrolet, Llc and is proud to take the reins and continue in the family tradition of always striving to make the customer feel he or she has had a better experience than they ever expected. Welcome to Sunshine Chevrolet, Llc!
Click here to learn more
.