GM Safety Recall FAQ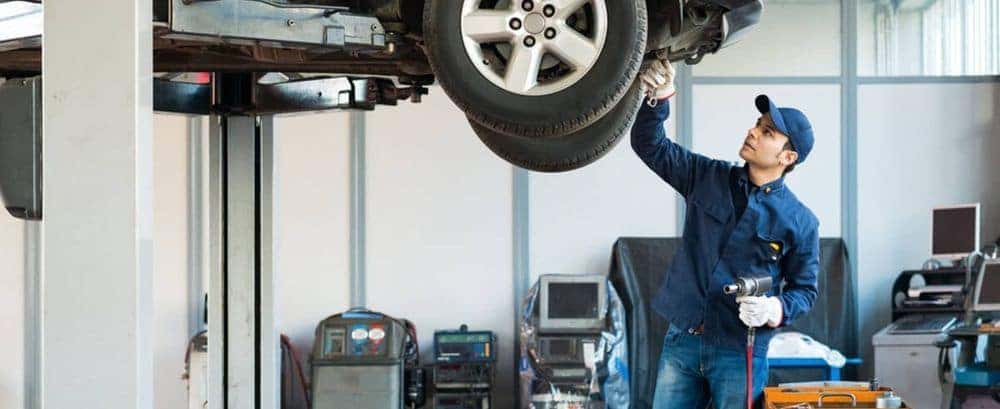 ---
At Sunshine Chevrolet, Llc, the safety of our local drivers is of paramount importance. The highly-skilled technicians at our service center are dedicated to keeping your vehicle performing at its best and safe for the roads of Asheville and Hendersonville. If your GM vehicle is part of a manufacturer safety recall, you may be wondering what it means and how to get the issue resolved. Sunshine Chevrolet, Llc covers this and more in the helpful guide below.
What is a Recall?
If a safety issue has been discovered by the manufacturer or the NHTSA, the manufacturer will issue a recall. You will usually receive notification by mail that will outline the details of the safety issue. You are not on the hook to cover the cost of addressing the issue. All repair costs are taken care of by the automaker. Simply set up service online with us, and we'll handle everything for you.
What is the NHTSA?
NHTSA stands for National Highway Traffic Safety Administration. The NHTSA is a federal authority that regulates vehicle safety and ensures that vehicle safety standards are held up. You can find important vehicle safety information on their website.
Where Can I Find Information About GM Recalls?
If there is a recall on your vehicle after it has been purchased, you should receive notification from the manufacturer. You can also visit the NHTSA recall page or the GM Recall Center. ​​If your vehicle has a CARFAX® Vehicle History Report™, this is another place where you can find information on safety recalls.
Does Sunshine Chevrolet, Llc Fix Open GM Recalls?
Absolutely! We are a certified GM service center, so we are able to take care of open GM recalls at no cost to you! We encourage you to set up an appointment for service at your earliest convenience so your vehicle is safe for the roads of Fletcher.
Contact Sunshine Chevrolet, Llc for More Information
Is your GM vehicle part of a manufacturer recall? If so, feel free to contact us with any questions about getting the issue resolved. Our service center is here to take care of all of your automotive needs, including the repair of recalled components.
---
More From Sunshine Chevrolet, Llc
If you're looking for a powerful new crossover to give your Asheville commute a serious upgrade, you've come to the right place! At Sunshine Chevrolet, Llc, we pride ourselves on a wide variety of Chevy vehicles in all shapes and sizes, designed to fit just about every budget and lifestyle. Near the top of the Chevy,…

If you're looking for a sporty new compact SUV to give your Asheville commute a serious upgrade, look no further than the Chevy Trailblazer! This stylish crossover features a spacious interior cabin, strong performance specs, and all the latest technology inside and out. Whether you're making your daily commute or taking the whole family on…

Searching for a dependable Chevy truck in Asheville? Then you should strongly consider the 2023 Chevy Silverado 1500 ZR2, available now at Sunshine Chevrolet, Llc. This model is designed to handle the roughest and toughest of off-roading trails in the greater Hendersonville area. Whether you're eyeing the standard ZR2 configuration or the upgraded 2023 Chevy Silverado…